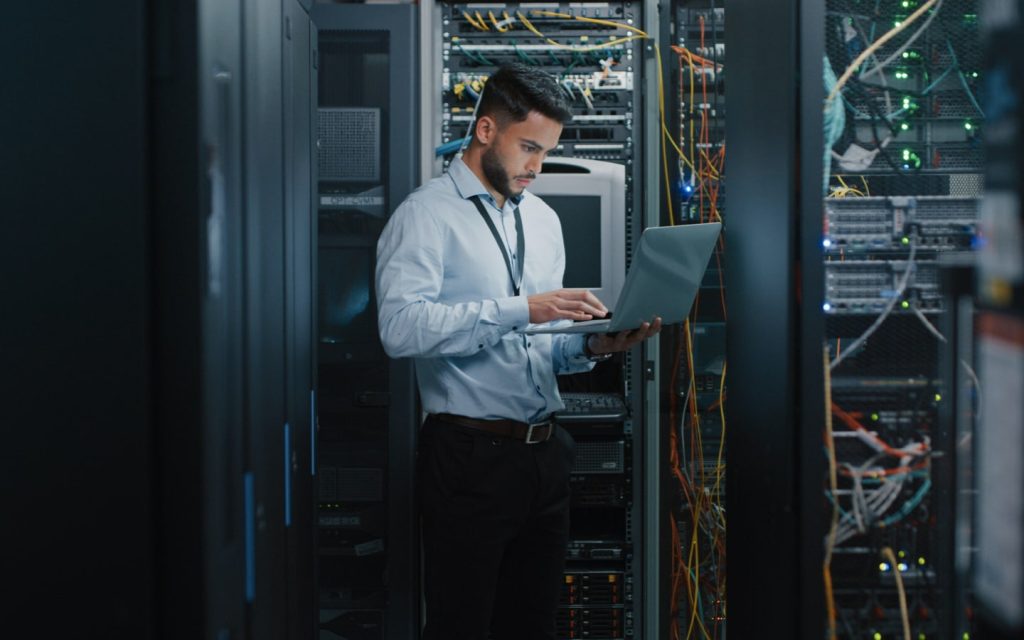 Optimizing Your Network for Maximum Uptime
A stable, responsive, and flexible network infrastructure is critical to any business's success. Sadly, lack of planning and incorrect installation can lead to network outages and other performance issues.
Dixon Technologies' network infrastructure planning and installation services can help get your business back on track – or make sure it gets implemented correctly from the get go. We'll work with you to understand your network's needs and then create a customized plan to install and maintain it.
As your business grows, so does the complexity of your network. As new applications and devices come online, you need to be sure that your network can handle the increased demand. We can help you design and implement a network that is scalable, reliable, and secure.
From Network Logic to Structured Cabling Services
Once your network is logically planned out to serve your needs today and into the future, the pros at Dixon Technologies can then complete the physical installation. We'll set up your entire system from cabling, internet connections, switches, routers, CAT6, CAT5, and fiber optic components. There's no need to hunt down multiple service providers in the Melbourne, FL area – Dixon provides a one-stop resource for both planning and implementation.